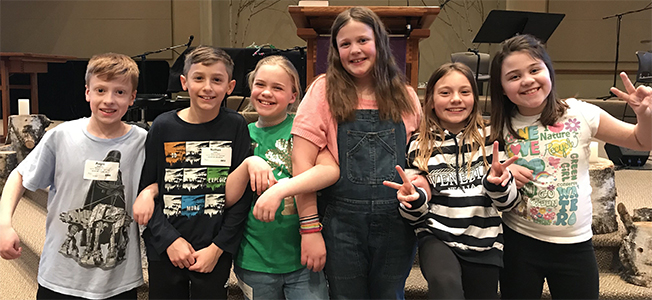 We love kids at SPC! Friendships are made while we have fun, play games, create crafts and learn to follow Jesus together. Our children's mission is to "Love God, Love Others and Serve Both." We take our mission seriously, while also having fun together. Kids learn what it means to follow Jesus through interaction with their leaders on Sunday mornings and Wednesday nights. We also provide opportunities to engage in mission, attend Vacation Bible School and meet other families at our quarterly Family Events.
---
Here's a peek into the joy and fun of our SPC 2019 Roar VBS! Our hearts are full after a life-changing week of making friends, learning about Jesus and having fun together!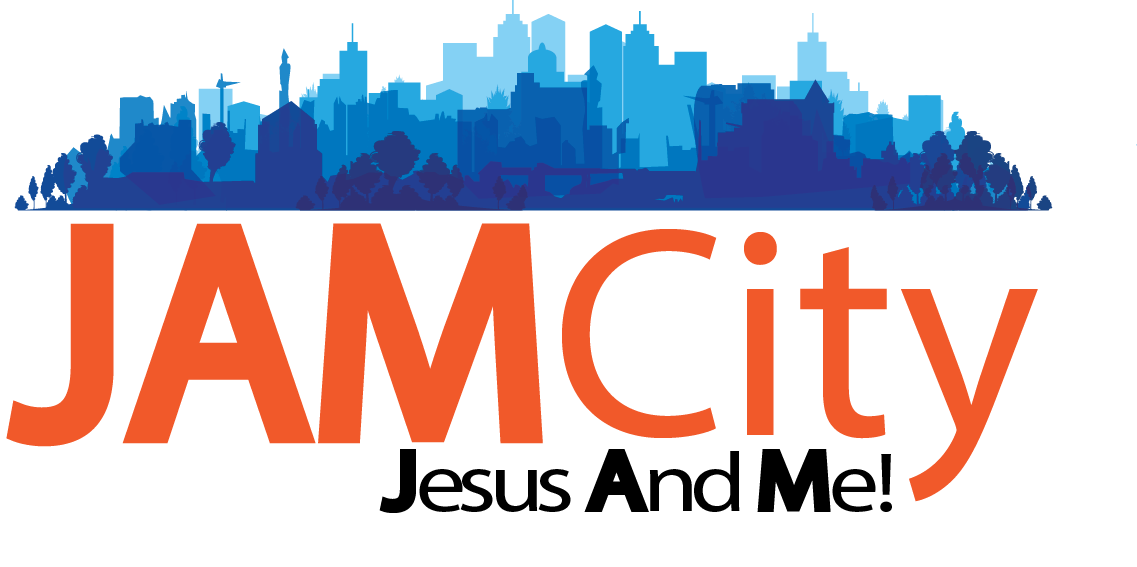 Jesus and Me
Sunday mornings 10am
All kids are invited to JAMCity! JAMCity is a place to experience God's love and learn more about Jesus. Each age group has their own leaders and classroom. Children ages infant - pre-k can be dropped off in their classrooms for the entire worship service. Children in elementary school (kindergarten - 5th grade) will attend worship with their parents for a short time and then be dismissed to their classes. Through play, discussion, crafts, games and prayer, children learn what it means to follow Jesus. Check-in Computers can be found in Sanctuary Hall.
SPARK
Wednesdays - 5:30-7pm
Life is busy. What if you could have just one night a week to connect with your family, your church family, and God? Join us in our new Wednesday night SPARK ministry, starting this Fall. SPARK is designed for families with elementary-aged children and is focused on family, faith, and fun. At the core of our mission is to build relationships and actively disciple children through those relationships, Bible study, worship, mission, and fun. Each Wednesday families are invited to gather for family meal time (that you don't have to cook!), followed by worship and age-based Bible study, and ending the night with group activities such as crafts, mission projects, and games.
MOPS (Mothers of Preschoolers)
Two Fridays per month from Sept - May
Our group welcomes moms with newborns to kindergartners. We connect moms with other moms in our community to laugh, cry and embrace the journey of motherhood together. It is a place to be more honest, feel more equipped and to find our identity by journeying alongside each other - because better moms make a better world. Join us for prayer, food, guest speakers, crafts, and fellowship.
MOMSnext
Two Fridays per month from Sept - May
Are you a mom to elementary, middle school, or high school kids? Would you like to find a place to connect with other moms in your stage of life? Then MOMSnext is for you! Speakers and activities will cover parenting issues that span across all ages. In addition to meetings, there will be evening socials and other activities. Cost is $200. Scholarships are available. Register here. Questions? Email . Hope to see you there!
Family Events
All ages are invited to our family events! The Easter Egg Hunt in the spring is fun for the whole family and the Easter bunny hops in for some fun pictures. The Church BBQ in the summer includes relay races and a water balloon toss for all ages. Bring your best pot of chili for the Chili Contest at the Fall Festival. Or, you can decorate your car for Trunk-or-Treat with the kids! Finally, in the winter we have a special time together at our Advent Cocoa and Carols a few weeks before Christmas. We encourage all generations to come and be part of the special events we hold throughout the year. Check back here for more info as each event approaches.