Last November, SPC collected gifts for Issaquah Food and Clothing Bank's Holiday Gift Barn. For four weeks, people collected tag(s) from a Christmas tree in Sanctuary Hall with gift suggestions and brought back unwrapped, new gifts for families in need.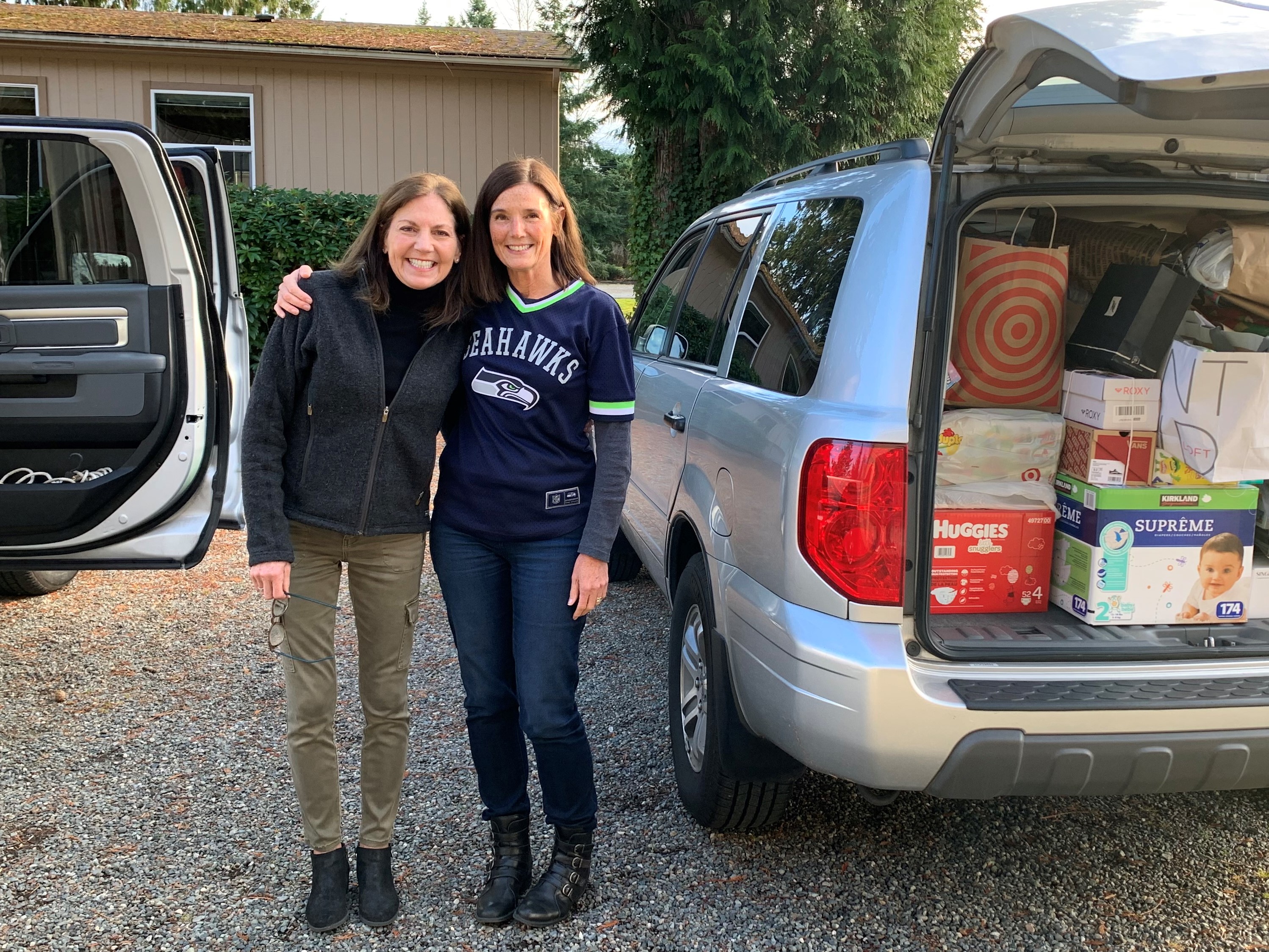 When it came time to deliver the gifts to Pickering Barn where the event was held, the gifts filled an entire office! Volunteers Tammie Lowery and Vickie Knechtel (the super sisters) arrived with their trucks and SUVs which we loaded for delivery.
A couple days later, the SPC staff served as table monitors at Holiday Gift Barn. Pickering Barn was transformed into a holiday store where families in need "shopped" with their tickets based on the number of people in their family. It's a memorable and fun tradition for SPC members and staff!