Greetings Church Family! I have been asked to give you an update on the Greek Refugee situation. I will be honest; I have been dragging my feet on giving this long-overdue update. Frankly, I got tired of constantly being the bearer of bad news from the Greek Refugee Crisis. I feared that in the midst of a pandemic, civic unrest, and economic hardship all around us, no one would want to hear more bad news. "If I could just find ONE piece of good news to share," I thought, "one example of God's grace amid all this chaos, I could do this blog post." But for a while, all the updates I was getting were pretty discouraging. That doesn't mean that God wasn't active, I just couldn't find much positive to report other than "Well, Covid-19 hasn't made it into the camp…yet…and no one I know was harmed in the attacks on aid workers."
But I have had to remind myself that our God is not just sovereign over the good times and smooth sailing. He is still active in the seasons of waiting and present in the overcrowded boats in rough seas. (And no, that boat reference is not a metaphor in this case.) When we are at our most helpless, He often does His best work. Often during times of difficulty, we have our best opportunities for growth. So here is the first part of a three-part update on my "journey" and the refugee situation on the Island of Lesvos in Greece. I won't kid you; I still have much unpleasant news to report. But what I hope is you will have the faith to believe with me that there are invisible seeds of faith and maturity being planted in the hearts of many during all this adversity and suffering. We need to have faith that someday, these seeds will grow and bear fruit. We may not ever know their names or hear their stories in this lifetime, but I have to believe God is at work in the lives of many experiencing adversity right now who will go on to be part of a glorious and bountiful harvest of refined, mature believers whose fruitfulness will be felt for generations.
One of the first things I learned when I arrived to do ministry in Greece was, "You must be flexible. If you think you are flexible, you are not flexible enough!" Funny how the lessons we learn on the mission field can so be easily forgotten back in the comfort zone of Home. As some of you may recall, last Fall I was preparing to go on an extended mission trip to Europe to volunteer with refugees. I had successfully completed the steps to become a missionary intern with a sending organization I had served with in the past. I was already assigned a missionary webpage and was just waiting for my official placement and financial requirements to be finalized before I began fundraising. I also had a second team I was planning to join later in the Spring after my first wintertime trip concluded. I was even in discussion with a ministry in Athens about setting up an artist studio, so refugees could have the necessary equipment to digitize their art for online sales, in the hopes of fostering greater financial independence.
Slowly, an invisible wall of delay began to erect itself preventing my forward progress. Placements fell through, voicemail boxes became full, and issues beyond my ability to control began to eat away at the possibility of the first trip happening at all. It was very puzzling at the time. I was responding in faith to the call that I was sure I had received, so why weren't things working out? Many prayed with me about the situation, beseeching God for a breakthrough, but the first trip fell apart. Well, okay, I thought "if God doesn't want me to go on the first trip, maybe I am meant to stay home and organize a fundraising concert for refugees instead?" So, I began to explore that project. But then the pandemic hit, and the idea of a concert was shelved.
Well, obviously it is much clearer in hindsight why my two trips did not end up happening. Yes, a pandemic came along and that did most certainly cancel the second trip. But I would have had time to go on the first trip before the travel bans and lockdowns took effect. The original plan was to begin my month-long trip at the beginning of February. But it was not to be. God knew I had a dog that was developing chronic kidney disease and breast cancer. In His mercy, He did not allow my husband Jeff to be left behind in the States to discover our dog's illnesses and shoulder the burdens of vet appointments, difficult doggy mealtimes, and post-op surgical care alone. But that wasn't the only reason it was a blessing I didn't go. If I had gone and been when and where I had hoped to be ministering, I would have been in danger of attack and would have ended up evacuating off the island of Lesvos! I am also glad I did not waste donation money on a plane ticket over to Europe only to have had to turn around and come home again prematurely. (I will explain more about that situation in a future post.)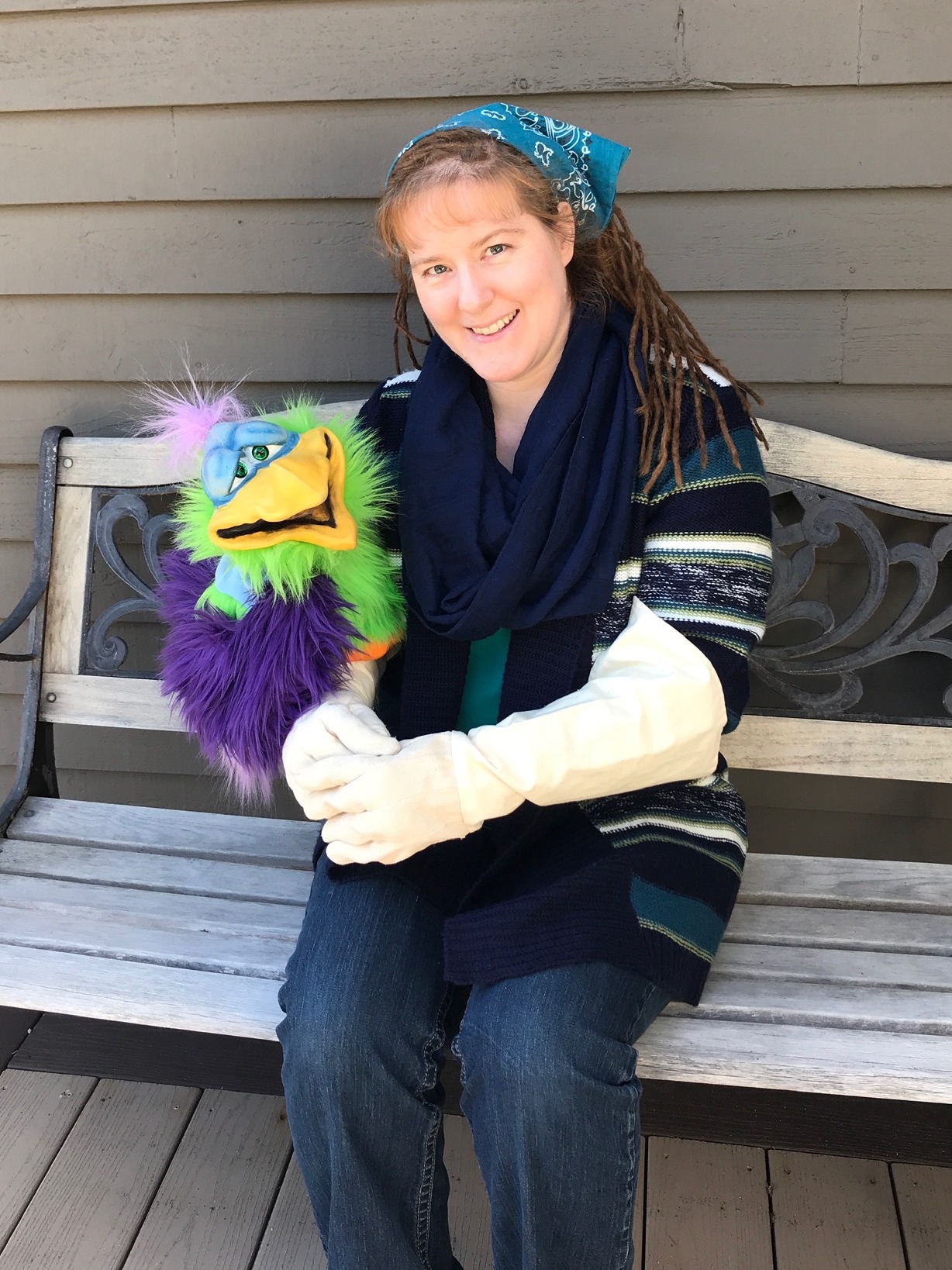 Instead, here on the home front a new ministry opportunity has presented itself, thanks to the online streaming of church services and the cancelation of VBS. I have started to use my puppet Francis in a video format. While I have taken him on mission trips in the past and was planning to take him with me to Greece again this year, I have never found just the right occasion to use him at SPC, nor have I ever worked with him on film. It has been fun and educational for both Jeff and I to work together to create videos using Francis for children's messages and Family Camp. I don't know if these opportunities ever would have presented themselves if it hadn't been for the pandemic. I have been told that one of my Francis videos got forwarded on to one of the churches I visited in Greece last year, a church where the children are already acquainted with Francis. So maybe Francis and I got to minister in Greece this year after all?
Well that is all for now. I will spend more time talking about the camp in Part 2. Please pray for me that I will be able to clearly discern God's direction for my future.
Robin