I had an interesting experience as I awoke this morning. As the faint morning hints of daylight began to peek through my blinds and my mind approached the threshold of consciousness, I began to realize that two starkly opposing yet intimately related memories were dancing through my mind.
On one hand I was thinking about the enormous belly laugh I had this weekend. Imagine this scene. Five blindfolded moms standing on a stage in front of a couple hundred friends and family, getting ready to play musical chairs with yoga balls. Yes, yoga balls. As the music begins the moms wave their arms around, feeling for the place they can land when the music stops. Eventually there are four left. Then three. Each time the stakes getting higher and the competition getting fiercer. By the time two were left the game of musical yoga balls had quickly turned into the most hilarious wrestling match I have ever seen. The room roared laughter and the moms left the fray carrying face-filling smiles. It was an atmosphere of pure joy.
On the other hand my mind was also occupied by the picture of four gravestones. Just on the east side of the Montana Rockies, on a plot of land near a small church, lay the graves of my grandfather, my uncle, and two of my younger cousins. Each one passed away early under tragic circumstances. Each one had promising futures and much more to give then they were able. But their lives were cut short unfairly. All have been gone for a while now but the memory of them still brings me a deep sense of loss. As I thought of them this morning I felt that a return of that soul-searing loss that no amount of time can seem to cure.
Now one might ask what these two memories have in common. The answer is childhood cancer. Each mom who wrestled over those yoga balls this weekend is currently raising a child who has a diagnosis of childhood cancer. In the same way my younger cousins, Katie and Braden, both passed away before they should have after they succumbed to their own cancer diagnosis.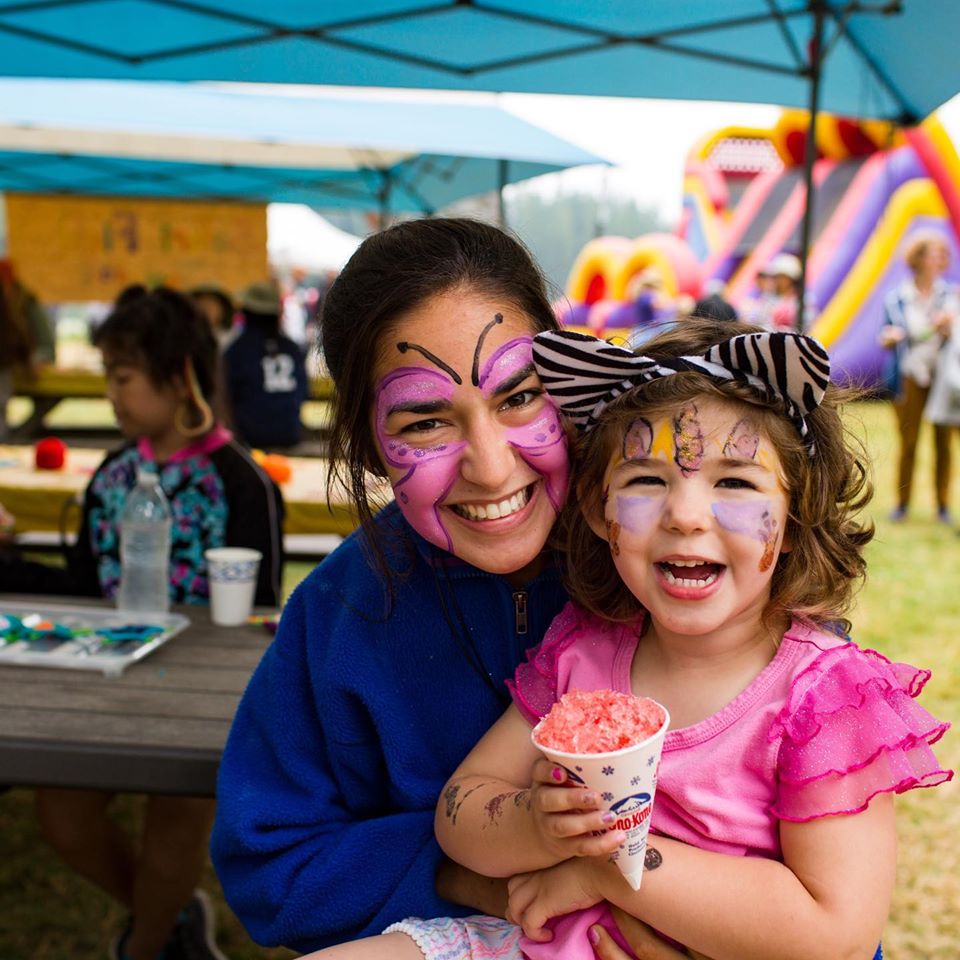 The camp I was a part of this past weekend is called Camp Side by Side. This organization supports families who have temporarily relocated to Seattle for their seriously ill child's treatment. Each and every child that comes to camp is assigned a screened, trained and supported buddy who provides one on one friendship throughout the entire experience. The kids are treated to games, magical experiences, and are made the star of the show. At the same time the parents are cared for, pampered, and allowed time to rest. For many of the families this is an incredible moment of joy and delight in the midst of the hardest seasons of their lives.
And it's all because a group have people have stopped to say, "we see you." We see the pain you are going through and want to come alongside you as friends and neighbors. In Luke 13 we see Jesus do the same thing. He sees a woman who has been crippled for 18 years. He sees her pain. He sees her misery. And to the chagrin of the religious leaders, who are more worried about the Sabbath, he heals her on the spot. But Jesus sees the woman and knows she needs rest right then.
When my family was journeying through cancer diagnoses with my cousins we felt so alone. And these families whose lives have been uprooted by this cruel disease feel the same way. But this past weekend mother's wrestled, kids performed in talents shows, siblings felt cared for, and smiles abounded. All because, for one weekend, someone turned to these families and said, "we see you."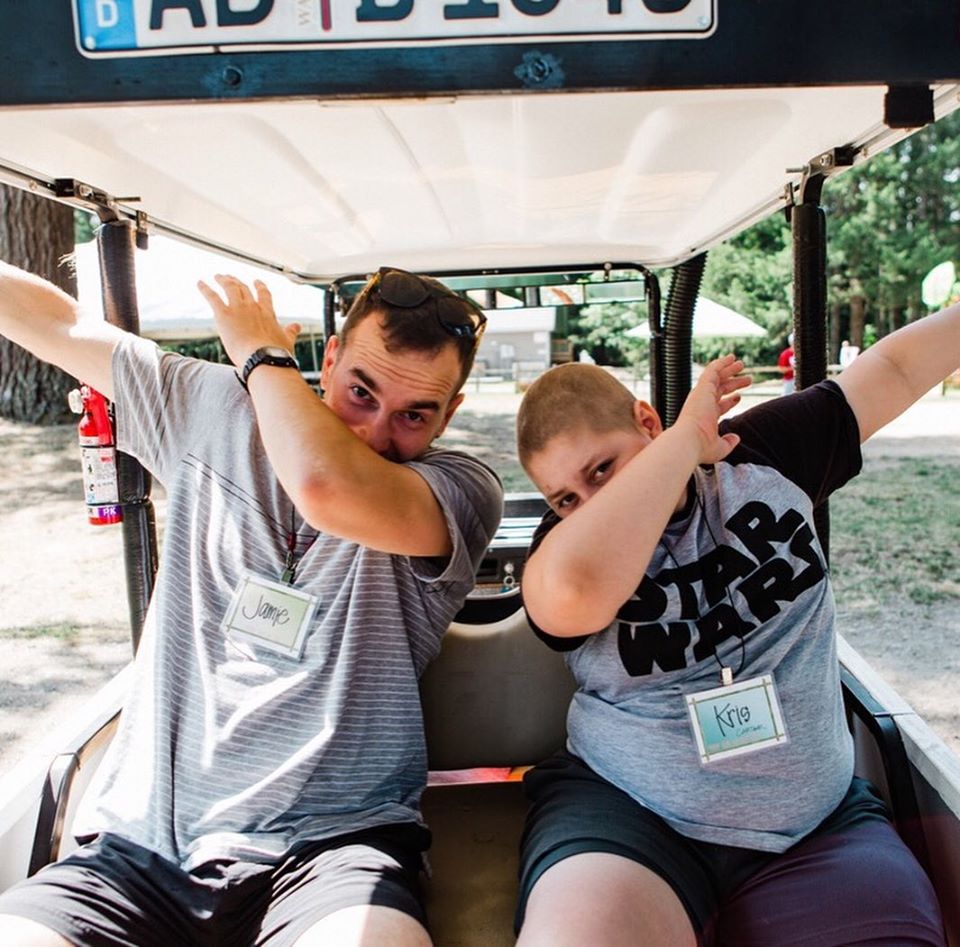 Camp Side by Side holds a dear place in my heart. For at one point my family needed to be seen. And now I get to be the one serving families in the same place. And it's so easy to serve. Because all it takes is showing up. Side by Side is run by volunteers that stay for a day, two days, or a week to be neighbor and a friend to families who need one. I'd love to invite you to join me in showing up. Our next camp is August 9th – 14th. I dare you to come and see what happens when we take a moment to come alongside families in need. Who knows, you might just cry and belly laugh at the same time. If so, I'll be right alongside you doing the same.
https://www.upc.org/care/side-by-side1/
**All photos are from Side By Side social media
https://www.facebook.com/SidebySideSeattle/
https://www.instagram.com/sidebysideseattle/