Lent Small Groups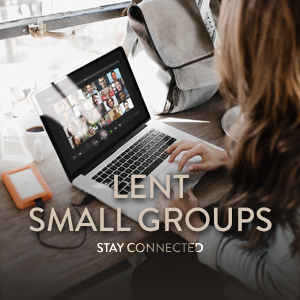 Join a small group for the six weeks of Lent as we study and fellowship together. Discussion follows the small group questions that go along with our sermon series, All Things New. Groups meet February 21-March 28. All ages welcome. Register by clicking on a leader's name below to send them an email and get the Zoom link.
Can't find a group that fits your schedule? How about hosting your own group?! There's no experience need other than a willing heart. We'll provide the training and support.
Questions? Kara: or Brandon: .